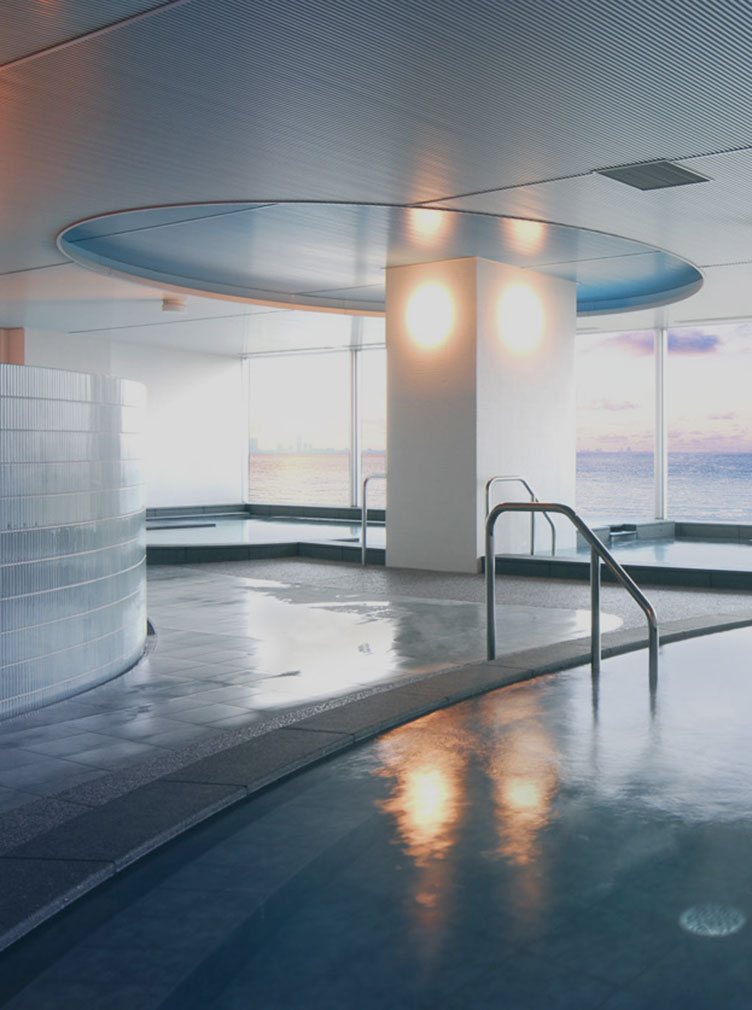 BATH
scroll
You'll find our large public bath on the top floor of the hotel.
Seven stories high,
the bath boasts panoramic views over the sea.
Guests can use these spectacular facilities free of change.
We invite you and your family to treat yourselves to the ocean view.
Located on the top floor of the hotel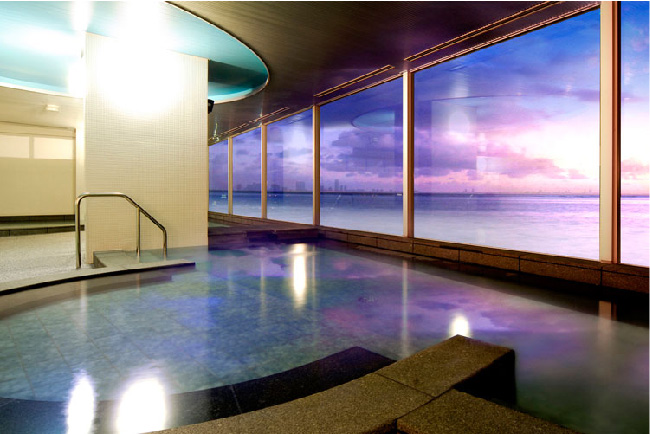 the large public bath on the seventh floor is incredibly popular due to its soothing ocean view. We hope that you can take a dip after a long day and let all your tension melt away. There are three different baths each with a temperature gradation of 1°C, so even children can enjoy the relaxing waters.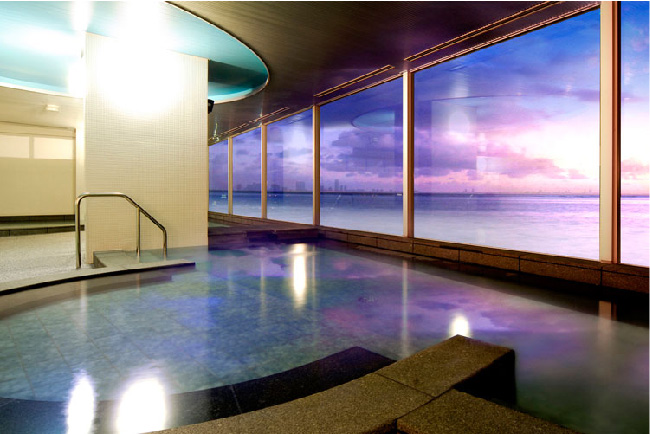 Free of charge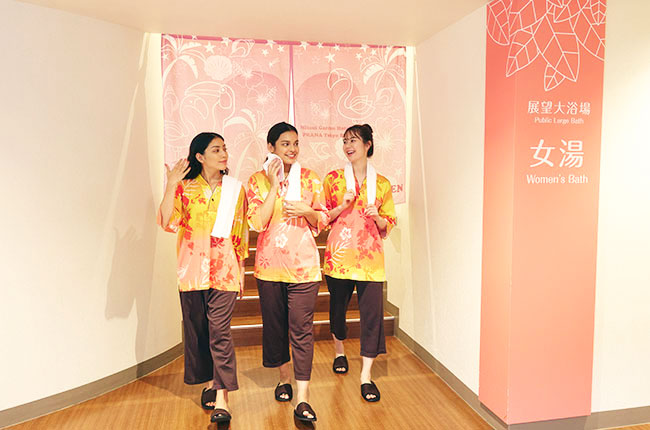 Guests may use the large public bath facilities free of charge. We hope that you can spend some time unwinding with friends and family.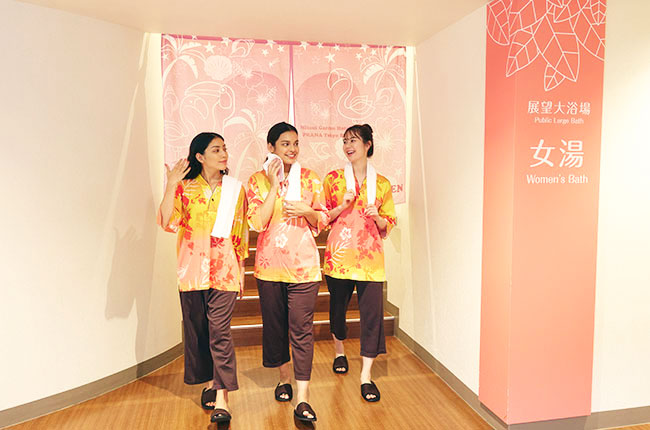 You can also enjoy our large public bath facilities in the morning.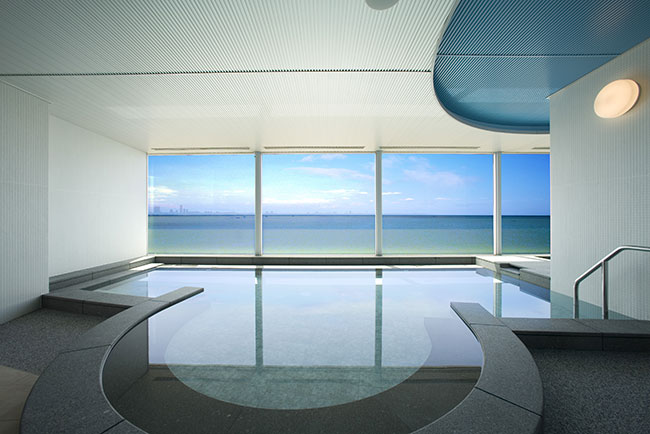 The large public bath is open 5:00-9:00, so you can gaze out at the ocean as the sun rises.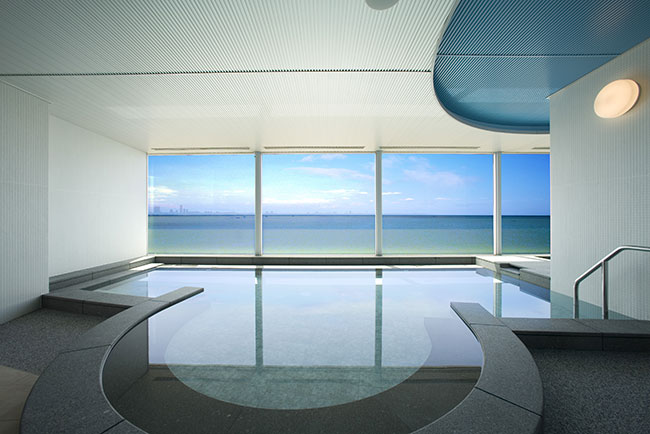 We recommend that guests who arrive early in the morning with advanced check-in indulge in a morning bath.
Once advance check-in is complete, guests are free to use the large public bath from 5:00. If traveling in the night or arriving in the early morning, feel free to relax here before heading out.
Towel sets (including one bath towel and one face towel) are available for rent at the front desk for 200 yen per person.
We offer a relaxation corner!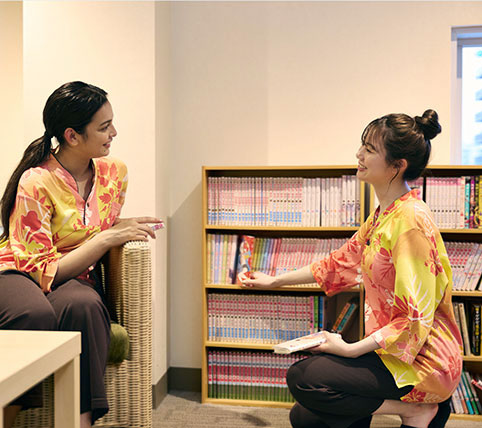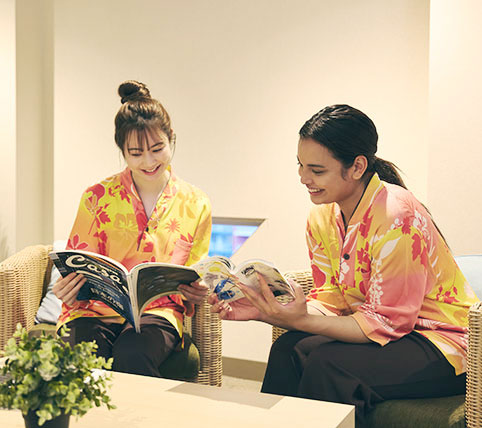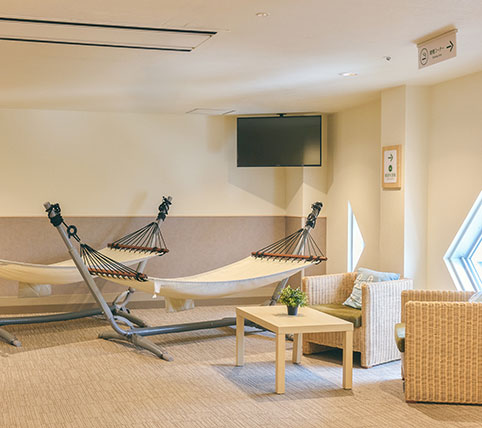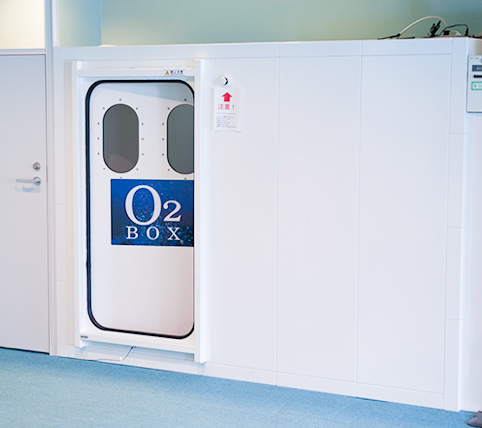 Bath

Basic Information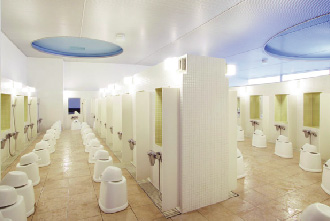 Fee

For guest use only: Free of charge
Opening Hours

5:00~9:00/18:00~25:00
Location

7F
Amenities

Shampoo / Conditioner / Body soap

Please bring towels and other required amenities from your room.
Please note that the large public bath may be crowded depending on the time of day.
Appendix

Small children in diapers and guests with tattoos (temporary or otherwise) are prohibited from entering the large public bath area.
Please note that additional towels are not provided in the bath facility so you will need to bring them from your room.
Guests can visit the bath facility in the nightwear and slippers provided in their guest room.

We will trial the use of tattoo cover stickers (2 sheets: 8 x 10.5 cm.) for our customers using public baths.

"Moisture Milk", "Skin Lotion", and "Cleansing Lotion" are all available in the women's large public bath.