RISTORANTE & BAR E'VOLTA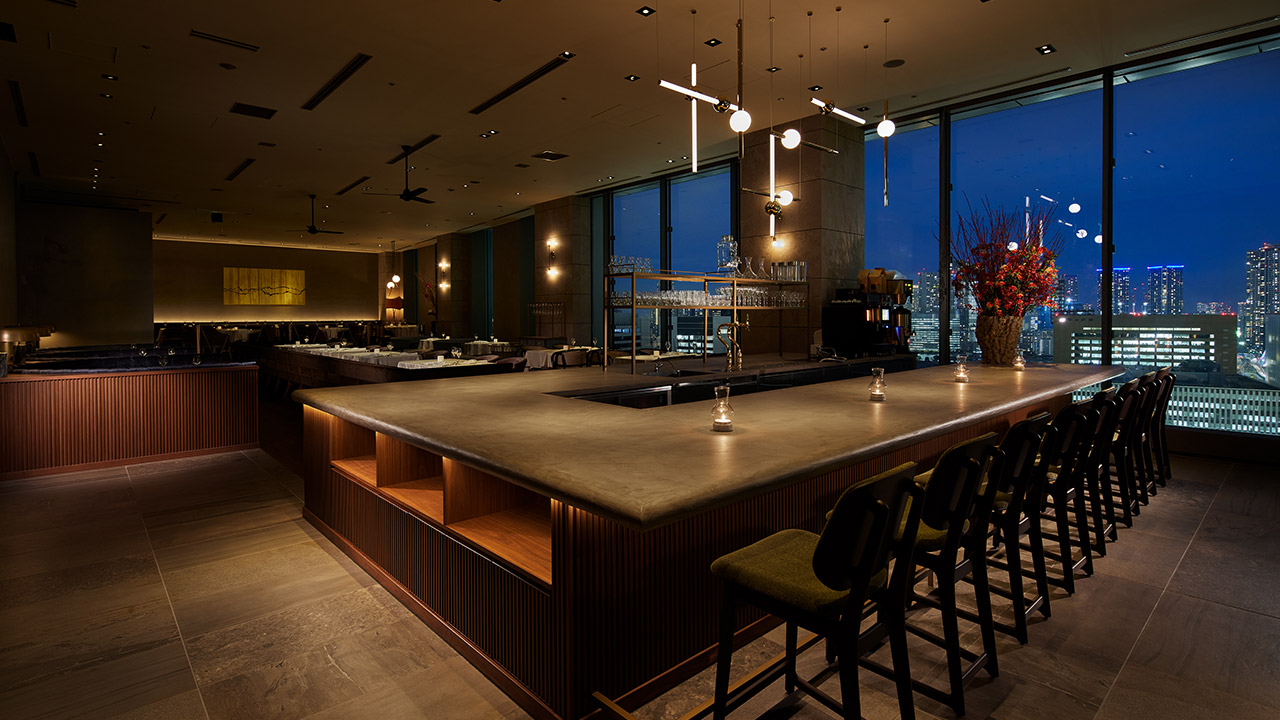 All-day dining that strives for 'Japan-ness' - the essence of Japan. We offer a variety of culinary experiences throughout the day. As well as a breakfast buffet of both Japanese and Western dishes, we also provide a pre-set lunch course, afternoon tea including five different types of meals and six types of desserts, and a dinner course that adds a new essence to traditional Italian cuisine. Looking out beyond the window, enjoy a beautiful, ever-changing view of Tokyo.
Floor

16F
Breakfast

06:30~10:00(Last entry 09:30)
Lunch

12:00~14:00(Last entry 14:00)
Cafe

14:00~16:00(Last order 15:30)
Dinner

17:30~22:00
(Last order Course menu 20:00 A la carte dishes 21:00)
123seats
Non-smoking only
+81-3-3543-3381
Breakfast
Cocktail KARIN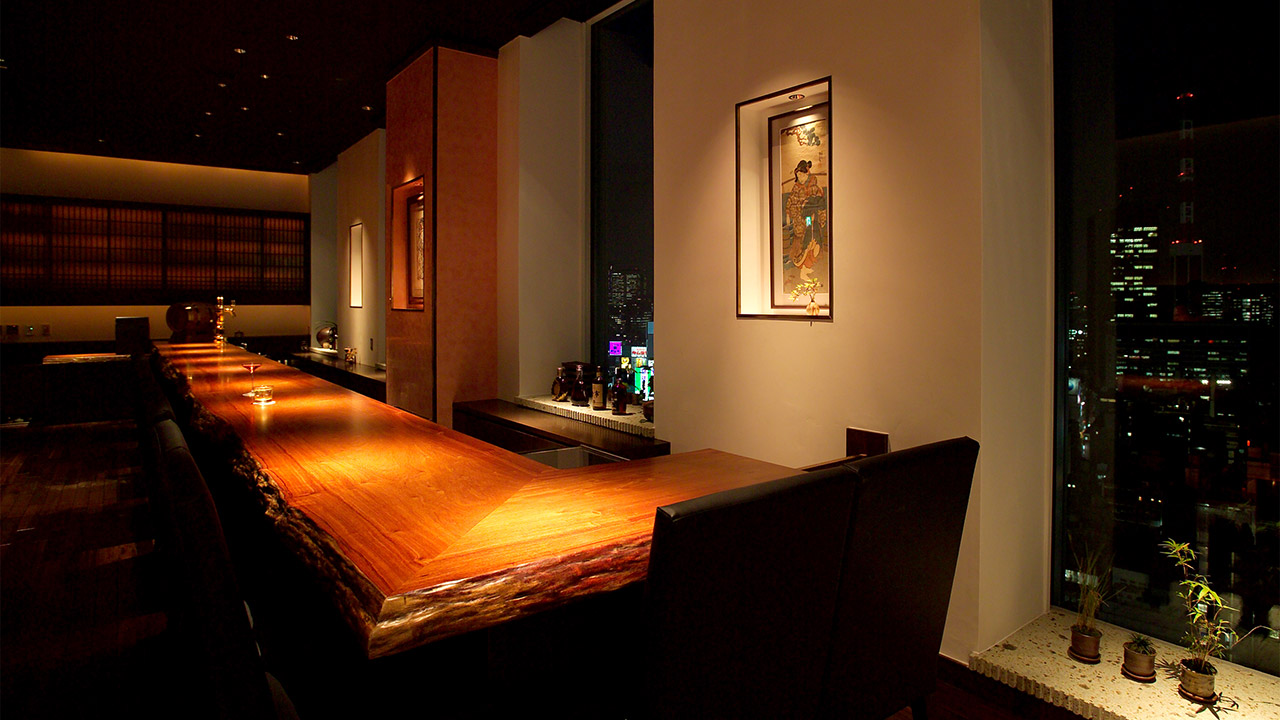 The countertop is made from 600-year-old karin wood. Enjoy looking out over the streets of Ginza from this space that functions as a lounge during the day and a bar at night.
Floor

16F
Lounge

09:00~17:00
Bar

17:00~26:00(Last entry 25:30)